Luxury Apartments in Downtown Raleigh
Boasting dazzling features, high quality of life, and small-town Southern charm, it's no surprise that Raleigh, NC, is considered not only the best place to live in North Carolina but the best big city in the Southeast.
Downtown Raleigh offers something for everyone. Employment opportunities abound—particularly in the fields of technology, healthcare, and education. The area is also home to North Carolina State University, The University of North Carolina at Chapel Hill, and Duke University, all of which are popular employers and significant contributors to the state economy.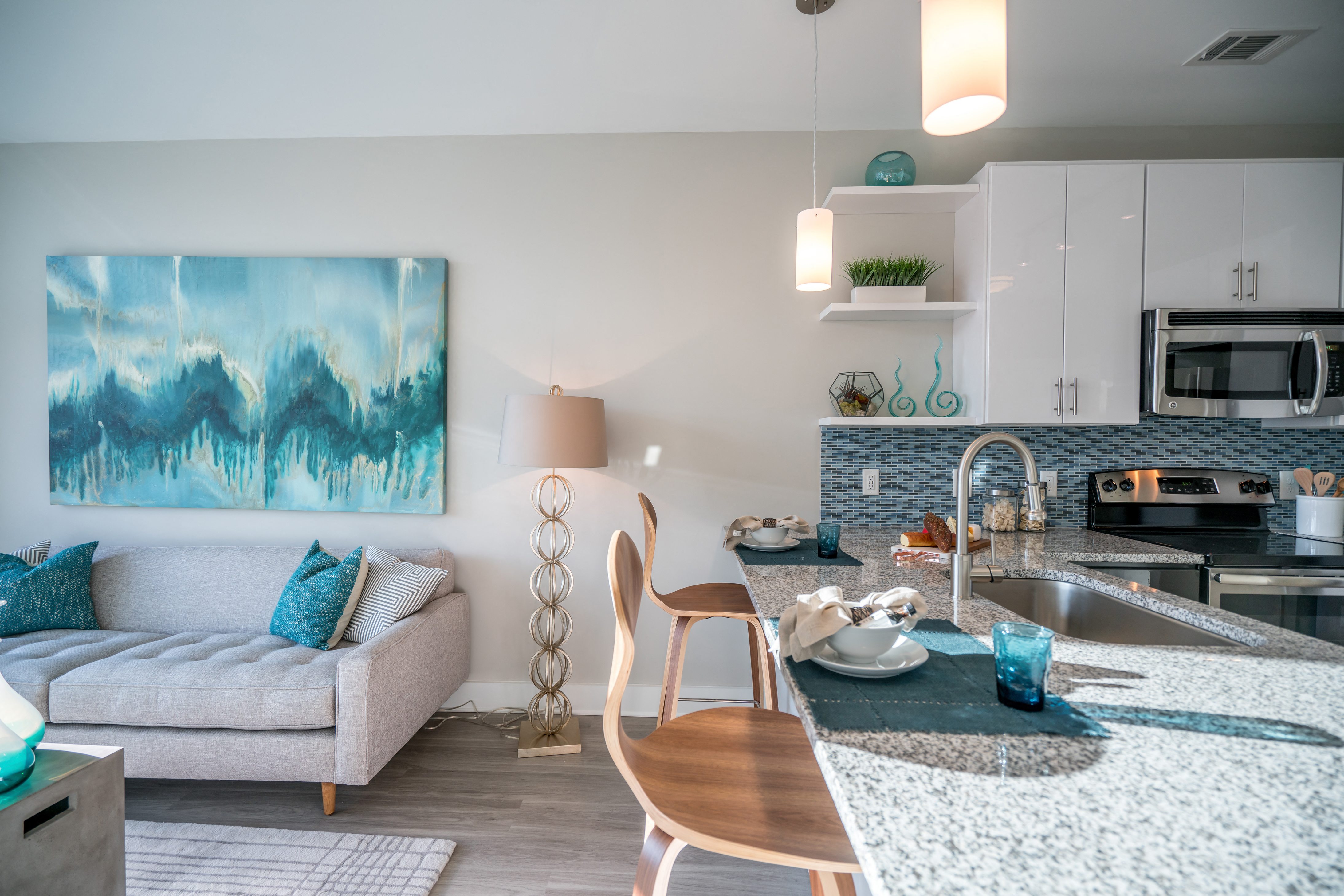 In the middle of all this sits Link Apartments® Glenwood South with apartments for rent that capture the lifestyle of downtown Raleigh and offer a range of amenities that exceeds all expectations.
Modern Living in Downtown Raleigh
Link Apartments® Glenwood South apartments feature oversized windows to take advantage of Raleigh's natural light. The kitchen areas come with granite countertops, designer cabinets, and stainless steel appliances. Tech oriented? You will have access to Google High-Speed Internet and TV, allowing you some of the best bandwidth and speed around.
Link Apartments® Glennwood South apartments are pet-friendly. There is no worrying about finding a place to live and not knowing what to do about your four-legged companions. Link Apartments® Glenwood South has its dog park where you can take your furry best friend out for some exercise and socialize with other pets and pet lovers in the community.
Are you a proud pet owner? Finding pet-friendly apartments can be a challenge. That's why Link Apartments Glenwood South apartments are all pet-friendly. There is even a dog park on-site where you can take your furry friend out for exercise and socializing. This is also a great way to meet other pet lovers in the community.
Studio, One- & Two-Bedroom Homes
Link Apartments® Glenwood South offers a choice of spacious floorplans for you to select, all designed with urban living in mind. Part of the luxury lifestyle includes gourmet kitchens with modern backsplashes and appliances along with spa-inspired bathrooms. Floor plan options include one and two-bedroom layouts featuring spacious living areas. All units are equipped with washer and dryer hookups. Select apartments also come with private patios and balconies.
Don't forget that, much like the community around it, Glenwood South strives to be eco-friendly whenever possible. It is an NGBS Green Registered Building loaded with energy-saving features.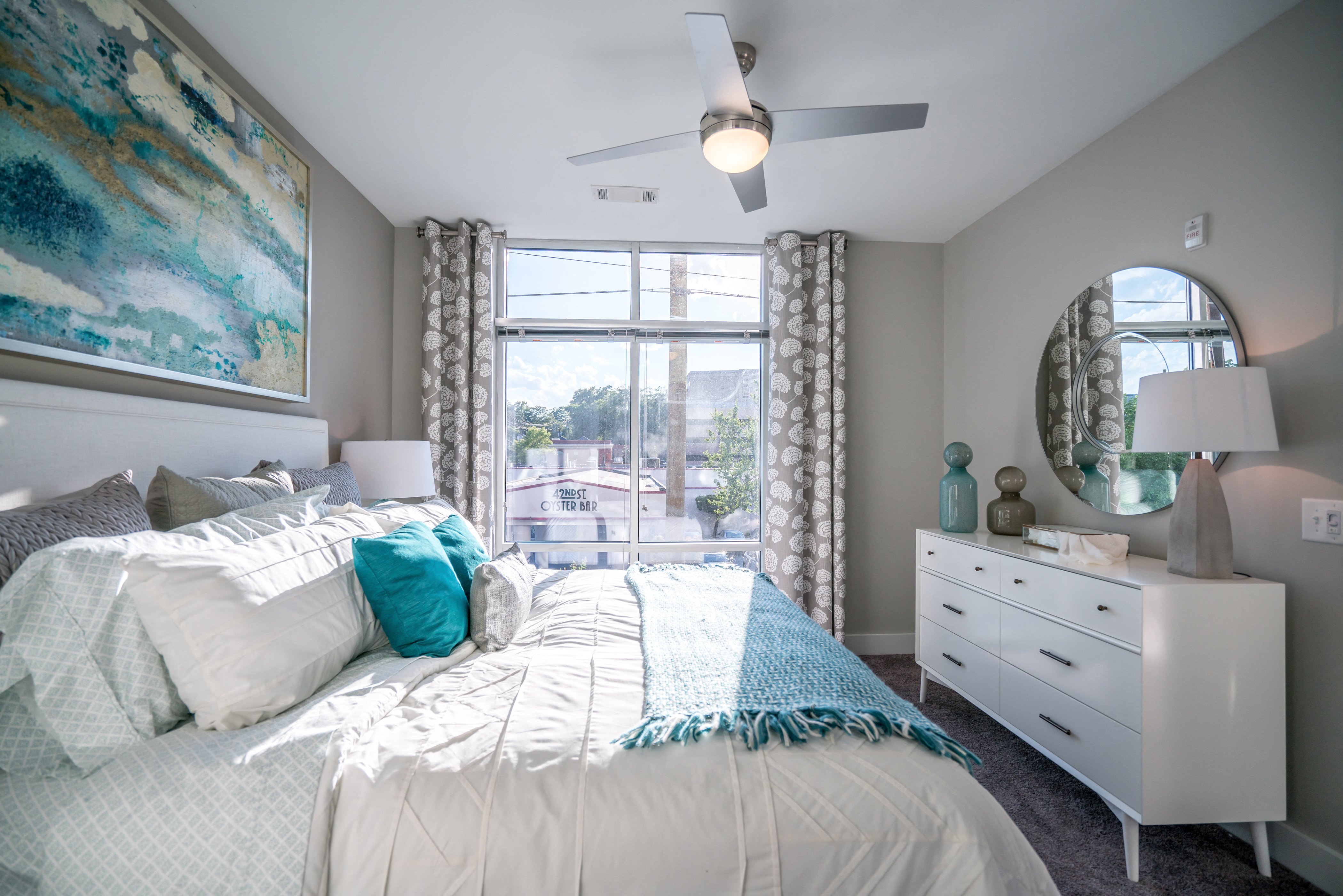 The Joys of City Living
While Link Apartments® Glenwood South caters to car owners with the controlled-access parking and EV charging stations, it is also convenient for those times when you'd instead leave the car at home and experience the city more personally. Link Apartments® Glenwood South is conveniently located near public transportation and is only a block away from the main thoroughfare of Glenwood Avenue in downtown Raleigh's Glenwood South district.
After a busy day exploring downtown Raleigh, you'll want to experience some of the fine dining the area has to offer. Some recommended establishments include Raleigh Beer Garden, Shuckers Oyster Bar & Grill, 42nd Street Oyster Bar, Clouds Brewing, Anise Pho, High Horse, Tapworks, Iyla's Southern Kitchen, The Roast Grill, The Fiction Kitchen, and many more.
Check Us Out Today
Positioned perfectly in the vibrant downtown Raleigh area, you can be sure that you will never find yourself at a loss for what to do. At the same time, also be able to enjoy quiet times in your luxury apartment community.
Your search for the right living space for rent in Raleigh, NC, is over. Schedule a private now!